Bombon is open and serving sweet treats in northeast Rochester
Jennifer Cuizapa's new Rochester treat shop, Bombon, is serving up waffles, fruit bowls, smoothies and more at 2571 Clare Lane NE. That's a space not far from Century High School.
ROCHESTER — It's been a soft and sweet opening for Jennifer Cuizapa's new Rochester treat shop Bombon .
The colorful shop decorated with frolicking marshmallow creatures painted by Rochester muralist Greg Wimmer opened its doors early this week.
It's located in Suite 101 in the Century Business Plaza building at 2571 Clare Lane NE. That's a space not far from Century High School.
Her menu offers a variety of novel Mexican-inspired treats with fresh fruit, borbuja or bubble waffles, ice cream and smoothies starting at 8 a.m. and running until 8 p.m. Mondays through Saturdays. She has a team of about seven employees on staff.
What inspired a 23-year-old woman to open her own business?
"I started making some of these dishes for family gatherings and people really liked them. When I'm traveling to places like Houston or Miami with bigger Latin communities, you see places like this everywhere," she said. "I enjoy doing this, so I thought why not do it for a living?"
Her menu includes a variety of waffle and topping combos, like M&Ms, marshmallows, Fruity Pebbles cereal and fresh fruit. Bombon's Bionicos, or Mexican fruit bowls, are made with berries, pineapple, papaya, melon and more paired with sweet cream sauce and lots of toppings.
Her creations include dishes like mango "noodles," fresh mango shaped into spaghetti-like noodles and "Crazy Cucumber," a cucumber stuffed with Cheetos and other spicy and salty tidbits.
Bombon also serves Chamango, a traditional Mexican beverage made with mango plus spicy chamoy and tajin seasonings.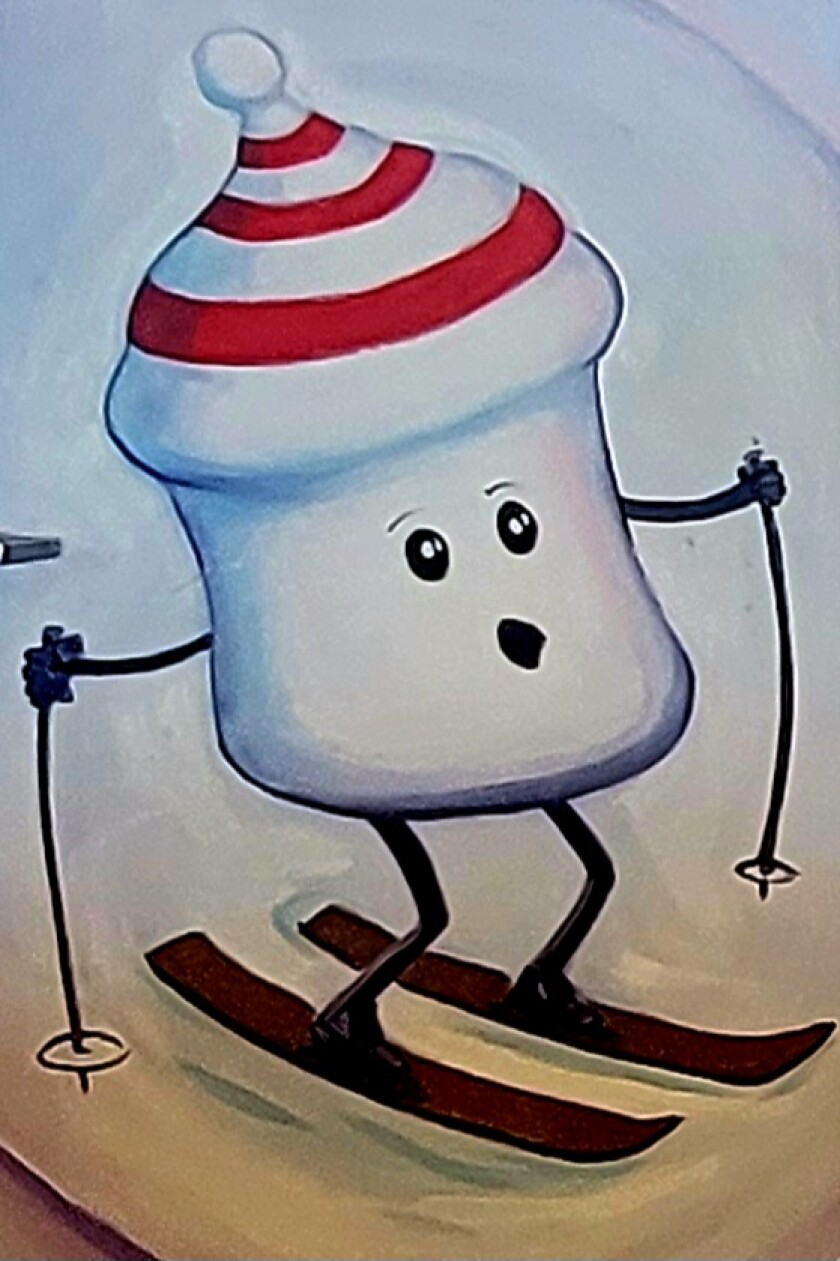 Cuizapa said that the concept of Bombon is to introduce Rochester to new flavors in a fun place.
"I've always wanted to share my ideas with the public and create a space where people feel welcomed and enjoy themselves," she said.