Med City restauranteur to bring a taste of Korea to downtown Rochester
Rochester restaurateur Sammi Loo, who owns Mezza 9 Cafe and Ootori Sushi, wants to start something new in the former Hefe Rojo/Newt's building at 216 First Ave. SW.
ROCHESTER — Rochester restaurateur Sammi Loo is cooking up plans to fill some empty downtown spaces with some international flavors.
Loo, who owns Mezza 9 Cafe and Ootori Sushi, wants to start something new to the former Hefe Rojo restaurant spot at 216 First Ave SW as well as a sister concept in the upstairs space where the original Newt's was located. The building has been empty since both restaurants closed last fall .
"We want to bring Korean-inspired food to Rochester. I feel like it's time to do that, because Korean cuisine is very popular these days. I feel like we're just ready for it, so I'm going to try to bring another culture to Rochester," said Loo.
Her plans are still in the early stages. The hope is to have them both ready to open by mid-summer. Barb Phelps and Leigh Ann Peltoma of Titan360 Commercial Real Estate lined up the space for Loo.
She is not ready to announce the name of the street-level restaurant. The former Newt's space upstairs will be called "1948' with a style to reflect Asia at that time.
The upstairs eatery will focus on Korean street food as well as providing a place for special pop-up events to highlight different types of food from other local and regional chefs.
"We want to collaborate with different chefs to bring different types of cuisine. We will host private events, almost like an upstairs speakeasy," she said.
While Loo is from Malaysia, she is known for introducing the Med City to different cultures through food. She was involved with the first introduction of sushi to Rochester in 2008.
"I have opened a Japanese restaurant and a Parisian cafe. I feel like we need that kind of diversity here," she said. "Now I want to emphasize Asian culture."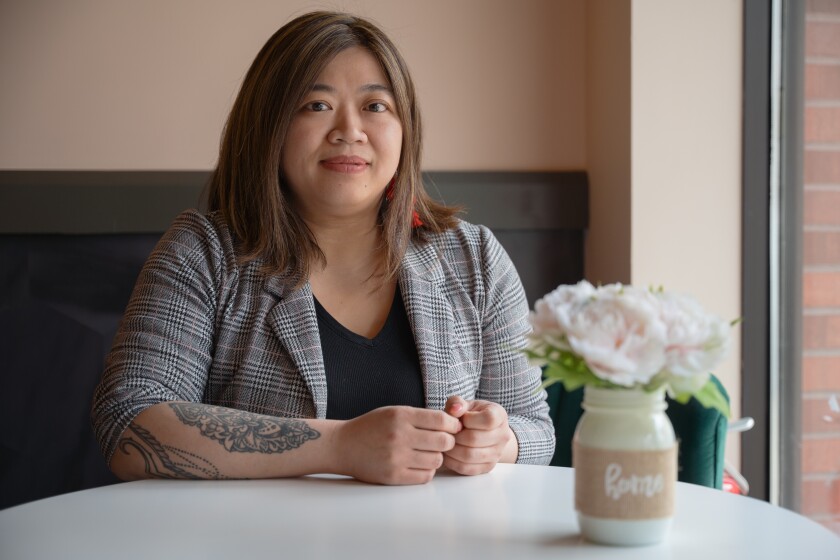 Why open a new place in downtown where other restaurants recently closed?
"I just want to make downtown better again. I feel that this concept will work really well in downtown," said Loo. "When I came here from Malaysia in 2007, downtown had a lot of restaurants. You could walk on First Avenue and go 'food-hopping', like bar hopping, from restaurant to restaurant. We lost a lot of downtown businesses during the pandemic. I hope we can help to bring back all the people back downtown to enjoy the food."
She is not the only one with that hope.
Across the street, The Well Dining recently opened in a long-empty space at 255 First Ave. SW in the city-owned Minnesota Biobusiness Center.
Chef Jeff and Sarah Schwenker are working on Marrow , a new restaurant in the 164-year-old Kelley Building at 332 South Broadway. Co-owners and chefs Nick Diaz and Kiefer Manning are also creating a new restaurant, Our Paladar , in an old building, the more than 120-year-old Chicago Great Western railroad depot at 20 Fourth St. SE.