Mestad's files for Chapter 7 bankruptcy, closes abruptly, leaving customers confused
An unexpected closure of a local bridal store left many people confused Wednesday afternoon as Mestad's Bridal and Formal Wear closed due to a Chapter 7 bankruptcy filing.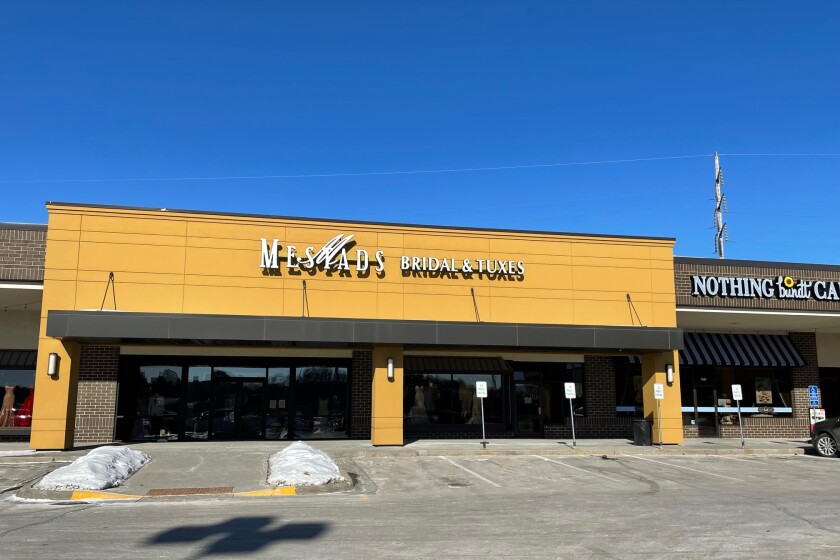 ROCHESTER — Shoppers were met with confusion Wednesday, Feb. 1, as a longtime bridal and formal wear store closed unexpectedly.
Mestad's Bridal and Formal Wear, which has been in business for 43 years, announced the closure on its Facebook page shortly after 12:30 p.m. Wednesday. The announcement said that the shop was closing immediately.
Owner Cathy Mestad wrote, "With the circumstances over the last three years, COVID being a main factor, and after exhausting all federal and state options, Mestad's will be closing effective February 1st, 2023."
The closure comes a day after Mestad's filed for Chapter 7 bankruptcy in U.S. Bankruptcy Court for the District of Minnesota.
The bankruptcy filing showed that Mestad's has 183 creditors with nonpriority, unsecured claims totaling $1,644,572.20.
There are two priority unsecured claims listed in the bankruptcy filing, one to Mestad herself for her salary of $7,053.46, the other to the Internal Revenue Service totaling $36,848.35 in unpaid taxes.
Mestad directed all inquiries for comment to her attorney, Samuel M. Andre of the Minneapolis law firm Fredrikson & Byron . Andre did not respond to calls for comment from the Post Bulletin.
Some Mestad's customers commented on Facebook that they have not yet heard what will happen with their outstanding orders.
One shopper wrote, "Please let us know what is happening with current orders. We have received no emails or communication regarding this."
Another commented, "Super crappy of them. My future daughter-in-law ordered and PAID for her bride's maid dresses and now has no idea what to do."
Mestad and her brother, Steve Barlow, owned Barlow Plaza shopping center until 2017 when they sold it to United Properties Development of Minneapolis . The building has since been sold again in 2021 , to a California-based management company, Glen Una Management Co., of San Francisco.
The Barlow Plaza Hy-Vee was originally a grocery store called Barlow Foods. Barlow and Mestad's father, Stephen B. Barlow, opened it in 1969 and it remained Barlow Foods until 1997 when Hy-Vee purchased the grocery store.