Rochester's 63 Club offers a true dive bar atmosphere
63 Club is one of the only dive bars in Rochester and offers a small town atmosphere for anyone who walks in.
ROCHESTER — Years of memories live on the walls of 63 Club in the form of dollar bills.
What started as a friendly gesture when Scott Moger bought the bar in 2004 would turn into a tradition for anyone who wanted to partake in it for years to come.
"I was doing construction while I was working at a different bar and some of the guys just gave me some bills the last couple of weeks I worked at that other bar," Moger said. "I just stuck them on the ceiling when I got here and it took off from there."
Since then, many people have stopped by to add their own bills to the walls and ceiling of 63 Club. People often come back and look for their bills on the interior of the building, having forgotten where they asked Moger to put it in the first place. Some bills are blank, but most of them are marked with names, sayings or other memories that make their bills recognizable.
The original bills are also still hanging from the ceiling. They are right over the corner of the bar and many are discolored from when smoking was allowed inside.
That tradition isn't the only thing that sets 63 Club apart from other bars in Rochester. 63 Club is a true dive bar with a small town atmosphere. Even though it's located right off of Broadway, customers enjoy the quiet atmosphere without hearing the traffic outside. Moger described his bar in three words: "definite dive bar."
63 Club is entering its slower time of the year. The bar sees pretty consistent traffic in and out during the fall through the spring, but summer is usually slower for business. On days that are really hot or rainy, 63 Club will be busier, but on nice days people are up north or doing outside activities.
Despite the summers being slower, Moger never knows who is going to walk into his bar. He has regulars he sees every week, but he also gets a lot of traffic from people staying in the hotels nearby. People who regularly visit Mayo Clinic, for example, stop in when they are in town.
"I get a lot of people visiting the clinic," Moger said. "They come here and they're like 'Oh, I feel like I'm at home.' If they can forget for a little bit about them being at the clinic, that's great."
The bar serves pizzas and a limited supply of alcohol. Moger also sell peanuts to snack on. Pool and dart leagues regularly play at 63 Club.
Moger loves that people walk into his bar and feel like they are back home in their own local bar. The main priority is to give whoever walks in the door a place to just have a drink and talk.
Talking to the customers is one of Moger's favorite things about owning a bar. People will stop in and talk to him about fishing, one of his biggest passions.
"I like to fish," Moger said. "A lot of people come here to talk about fishing or sports or stuff like that, but I get a lot of people just come to play darts or play pool too."
At the end of the day, Moger likes the simple things about owning a bar. His simplistic mindset carries over to the atmosphere of the bar.
"Come here, enjoy a beer and have a good time," Moger said.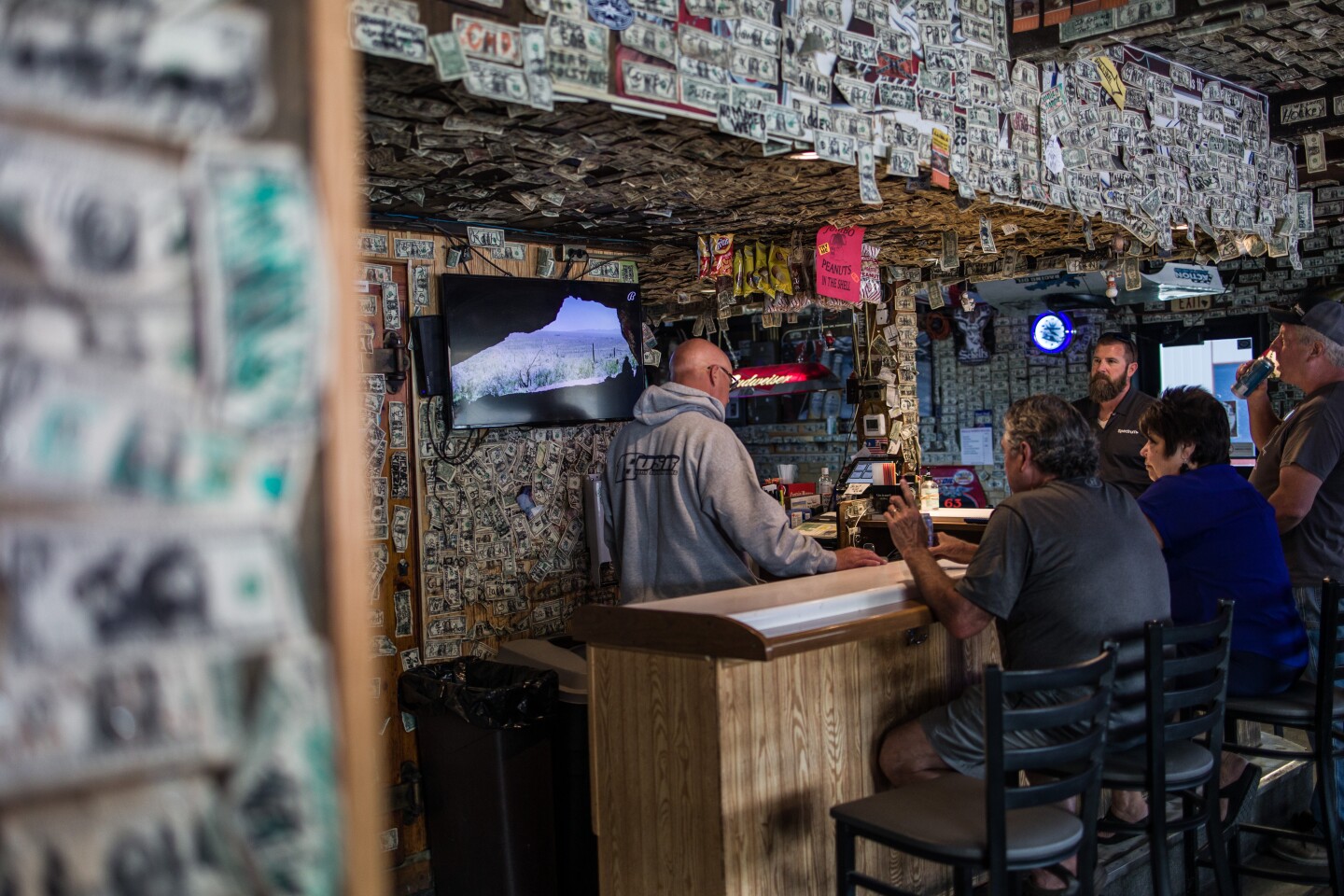 63 Club
1726 Broadway Ave. S, Rochester, MN 55904
507-281-0632