When IBM splits in two, where will Rochester land?
The venerable 109-year-old technology giant IBM will be split into two companies in 2021. What will that mean for Rochester, where IBM was once the top employer and a prominent presence remains?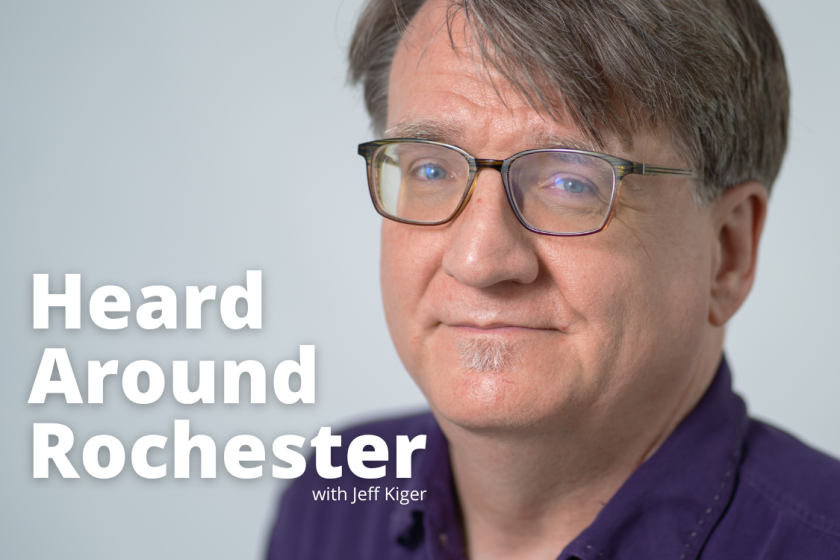 Now that Big Blue is headed for a split to become two companies, where will that leave Rochester's IBM facility ?
IBM Chief Executive Officer Arvind Krishna announced last week that the venerable 109-year-old technology giant will split in two in 2021.
"First, we're seeing a tremendous increase in client demand for our capabilities and expertise. Second, we're noticing that client buying needs for application and infrastructure services are diverging. Because of this, we have decided that the managed infrastructure services business of our GTS segment will become an independent company, which we're initially referring to as 'NewCo,' wrote Krishna. "IBM will sharpen its focus on its open hybrid cloud platform and AI capabilities. And the new company will focus on delivering managed infrastructure services."
While the IBM presence in Rochester is a sliver of what it was from the late 1950s to the 1980s, it remains a major employer.
The workforce has been eroded from more than 8,000 employees to an estimated 2,500 to 2,800 workers today. The company stopped releasing an exact local workforce number in 2008, when 4,200 employees were based here.
In 2018, IBM sold its almost 500-acre Rochester campus with its 34 buildings for $33.9 million. IBM has a 12-year lease to occupy eight buildings on the east side of its former campus.
The IBM Rochester site includes a cloud team working on IBM Cloud Paks, the Watson Health Team, development of computer chips for IBM mainframes and a supercomputing team that has helped create some of the fastest computers in the world.
So will Rochester remain with IBM or will "NewCo." take custody in the coming divorce?
"No decisions have been made yet. This focus on the future markets will create two leading companies with the capacity for growth," wrote IBM's Alexis Harrison in response.
Once this campus was nicknamed by insiders as "Fortress Rochester" for its tenacious control over every aspect of its successful AS/400 business computer. It has been decades since Rochester had one focus. A wide variety of teams are now represented here.
That could result in a variety of scenarios as the company divides. If the decision is made to keep the current teams based here, the eight buildings could be split between IBM and NewCo. Or something else entirely could happen.
We'll just have to watch to see what happens next for IBM in the Med City.
EMBED: Jeff Pieters 'Sunrise Rochester' newsletter signup

1
/
2:
A Los Angeles real estate firm has purchased the 492-acre IBM campus in Rochester. IBM will lease eight of the 34 buildings for its operations here.