Austin High School homecoming ceremonies start Wednesday
Homecoming activities will include coronation, honoring distinguished alumni and intra-grade Battle of Connects.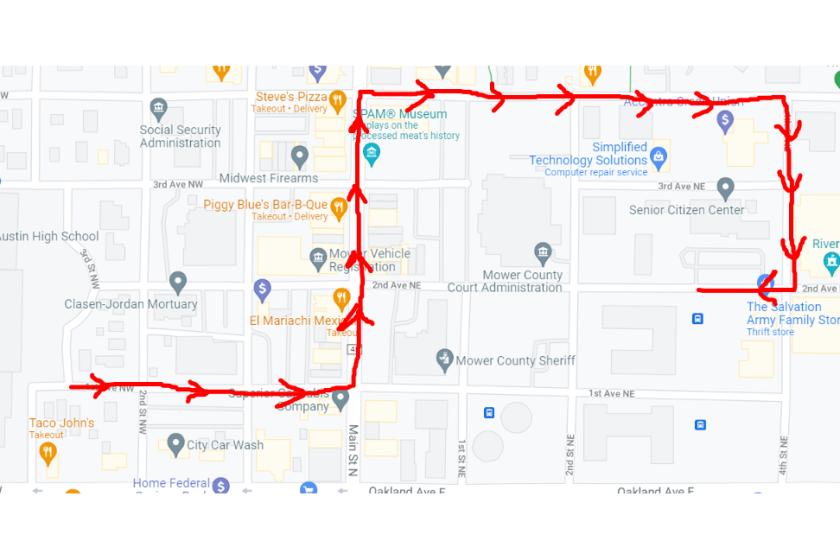 AUSTIN — Homecoming fun begins for Austin Public Schools on Wednesday when the coronation ceremony at 2:30 p.m. at AHS's Knowlton Auditorium.
After the 2021 Homecoming king and queen are announced, there will be a pair of events slated for Thursday, including the distinguished alumni ceremony at 10:15 a.m. in Knowlton Auditorium where this year's chosen alumni — 1964 graduates Terry Placek and Michael Ruzek — will deliver speeches, followed by the APS intra-grade competition, the annual Battle of Connects. This is a competition in which students participate in a variety of physical and mental competitions in an effort to earn points for their grade. The festivities kickoff at 12:50 p.m. and last through the end of the day at 3:15 p.m.
Friday will begin with the pep fest at 2:30 p.m. at the east lawn of AHS followed by the homecoming parade and the football game at 7 p.m. at Wescott Stadium.
For more information, visit the APS website at www.austin.k12.mn.us or the district's Facebook page at www.facebook.com/isd492 .
EMBED: PB newsletters signup banner link