Mayo Clinic med students celebrate Match Day
Nearly 100 medical students across Mayo's three campuses found out Friday what residency programs they matched into, their next step toward practicing medicine.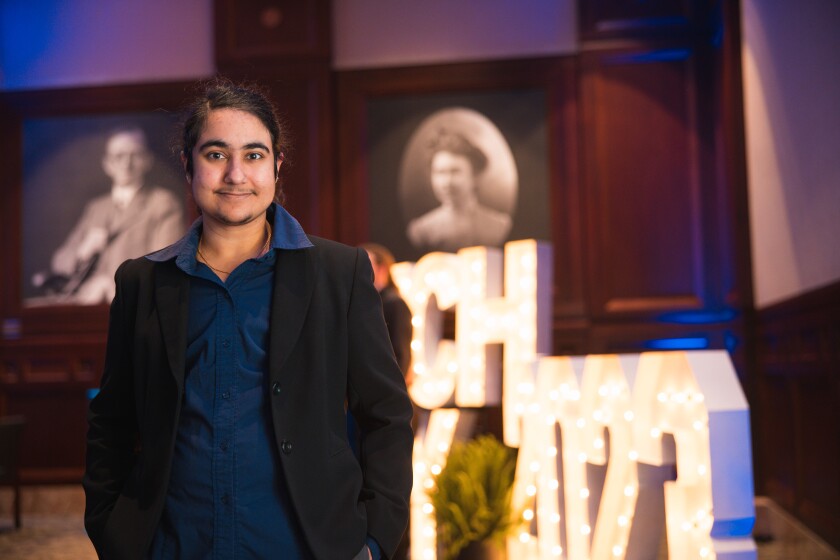 ROCHESTER — Mayo Clinic Alix School of Medicine students cheered and embraced loved ones as they learned where they will continue their medical education during Friday's Match Day celebration.
Match Day marks when fourth-year medical students learn where they'll complete their residencies, competitive post-graduate training programs for newly minted physicians.
In Rochester, around 50 medical students counted down to 11 a.m. with their professors, friends and family, waiting to learn what residency program they matched into.
This year's graduating medical students were accepted into residency programs in 25 different states. Out of the 97 medical students across Mayo's Minnesota, Florida and Arizona campuses who matched, 26% will enter programs in the Mayo Clinic Graduate School of Medical Education.
As students waited through the final hour before they could open their residency envelopes, they heard from alumni speaker Dr. Alexandra P. Wolanskyj-Spinner, a Mayo Clinic hematologist and professor of medicine.
Wolanskyj-Spinner, the former Alix School dean of student affairs, spoke about her ovarian cancer diagnosis and her decision to step away from that academic post. She discussed the Biblical maxim "physician, heal thyself" and asked students to practice self-care and self-compassion as they pursue their professional goals.
"Medicine is one of the most fulfilling careers you can pursue," Wolanskyj-Spinner said. "It is thrilling. It will push you beyond all of your limits."
Roughly a quarter of Mayo's graduates will focus on surgical specialties like neurosurgery and OB-GYN, while the rest matched into nonsurgical residencies such as family medicine, internal medicine and emergency medicine.
Susanna Basappa will head to Albuquerque, New Mexico, later this year to join University of New Mexico as a family medicine resident.
"I am beyond delighted and honored to be matched to my top choice, the University of New Mexico," Basappa said.
Basappa, a student in Mayo's M.D.-Ph.D. program, applied for 40 to 50 residency programs and interviewed for 25.
"This year we were all encouraged to apply to more programs than usual because of the virtual environment that we have been in for the past couple of years," Basappa said.
Basappa grew up in Birmingham, Alabama, and received their undergraduate degree from the University of San Francisco. At USF, Basappa was initially interested in the research side of medicine, but after they volunteered at a local hospital and shadowed physicians, they wanted to study the clinical side, too.
"I applied to M.D.-Ph.D. programs and somehow got into Mayo, which has just been amazing," Basappa said.
Moving forward, Basappa said their clinical areas of interest include addiction medicine, abortion care and gender-affirming care. They also want to work with underserved communities, particularly Native American populations.
"I myself am Native, so that's more of a personal interest," they said. "I think it's incredibly important to have representation in medicine, whether it's having racial and cultural concordance between patients and providers or just having people represent and say, 'Well, I'm a doctor, you can be a doctor, too.'"