O, no! Mayo Clinic asking for some O- blood again
January is National Blood Donor Month, and a good time to get in the habit of saving someone's life.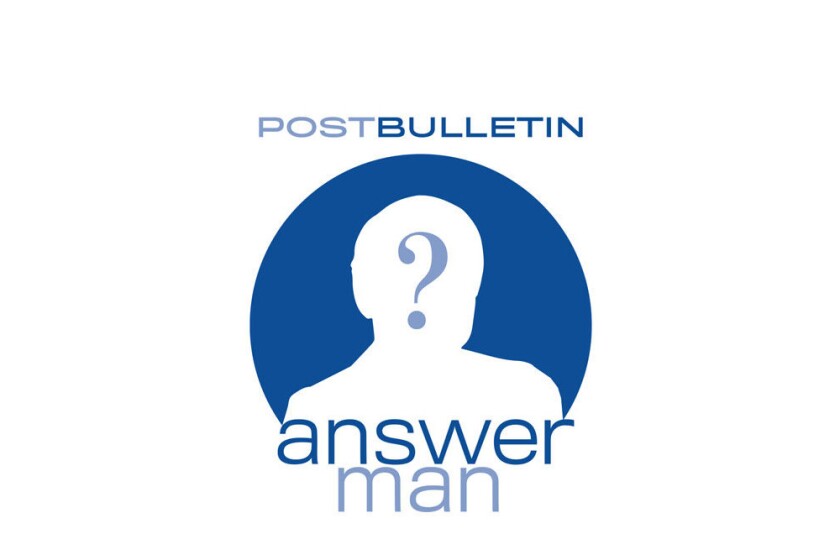 We are part of The Trust Project.
Dear Answer Man: I noticed in your esteemed publication that Mayo Clinic is again asking for blood donors. Are they about to run out of the red stuff over there? — A red-blooded reader.
Dear Red: And it's not just any blood they're looking for over at Mayo Clinic, the medicos over there are asking for O- blood.
Why?
Well, my pet theory was that it's the flavor of the month for vampires, so that's created a shortage. Alas, Justin Juskewitch, associate medical director of the Mayo Clinic Blood Donor Program, cleared up my confusion. Seems that O- blood is the universal donor type. While only about 6-8% of the population is walking around with O- in their veins, pretty much everyone can use O- in an emergency. So, when emergencies occur and a patient needs blood before anyone's had a chance to check their type, that's what gets grabbed and used to save lives.
"I wouldn't say always, but out of all eight blood types (positive and negative versions of A, B, AB and O) it's the one most commonly ask for," Juskewitch said.
Mayo Clinic also occasionally makes pleas for O+ and A+, which represent the "largest chunk of patients out there."
With January being National Blood Donor Month, these pleas for O- come as a reminder to all blood donors to come in and donate blood products. That includes platelets and blood plasma as well as red cells, Juskewitch said. Both of those other products have different shelf lives than do red blood cells. Platelets are good for five days. Red cells have a 42-day life span. Plasma, meanwhile, can last for up to a year.
Juskewitch said that while most regular donors know they can only donate red cells every 12 weeks, platelet donors can donate every eight days, and plasma can be donated every 28 days. "Platelets are really important," he said, noting that platelets and plasma are often used on the medical side for treatments rather than on the surgical side. And with platelet usage less easy to predict along with their lower shelf life, any time someone can donate platelets they're making a big difference.
In fact, Juskewitch said, 70% of the blood used at Mayo Clinic is collected right here at the clinic, and — with rare exceptions — all the blood collected at Mayo is used here. "Our routine donors are absolutely invaluable," he said, adding that blood donation is really a community effort.
So, where can you donate — whether you're O-, A+ or just trying to unload some platelets?
Anyone age 16 or older (OK, minors need a parent's consent) can donate at the Mayo Clinic Hilton Building, First Floor, 210 Second St. SW or at Mayo Clinic Hospital-Saint Marys in the Joseph Building, Main Floor, 1216 Second St. SW, Room M-86.
Questions? Call 507-284-4475 or email at donateblood@mayo.edu.
Now roll up those sleeves and open up those veins. You're about to save a life.
Send questions to Answer Man at answerman@postbulletin.com .