Dates announced: Civic Music seeks food vendors for forWARD concerts
The city's music department is seeking food trucks and vendors for the six citywide park concerts and July Fourth celebration.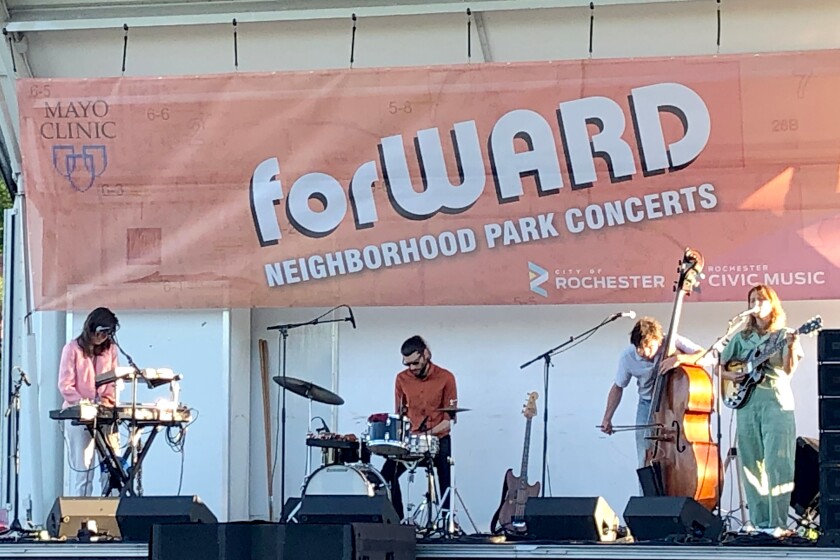 ROCHESTER — Rochester Civic Music is looking for local flavor to add to the forWARD concert series this summer.
The city's music department is looking for food trucks and other mobile food vendors for the six forWARD concert dates and the July Fourth celebration at Soldiers Field.
The department has set up an online application for vendors. The deadline to apply is April 21, 2023. The vendor fee for the forWARD concert series is $50 per event and the July Fourth vendor fee is $150.
The event dates are:

June 7 — forWARD at Cook Park.
June 14 — forWARD at Judd Park.
June 28 — forWARD at Allendale Park.
July 4 — 4th Fest at Soldiers Field Memorial Park.
Aug. 16 — forWARD at John Withers Sports Complex.
Aug. 23 — forWARD at White Oaks Park.
Aug. 30 — forWARD at Martin Luther King Jr. Park.