It's not MTV, but Rochester viewers sure do want this station
Twin Cities CBS station WCCO is no longer carried by Spectrum cable's lineup in Rochester. What, if anything, can be done?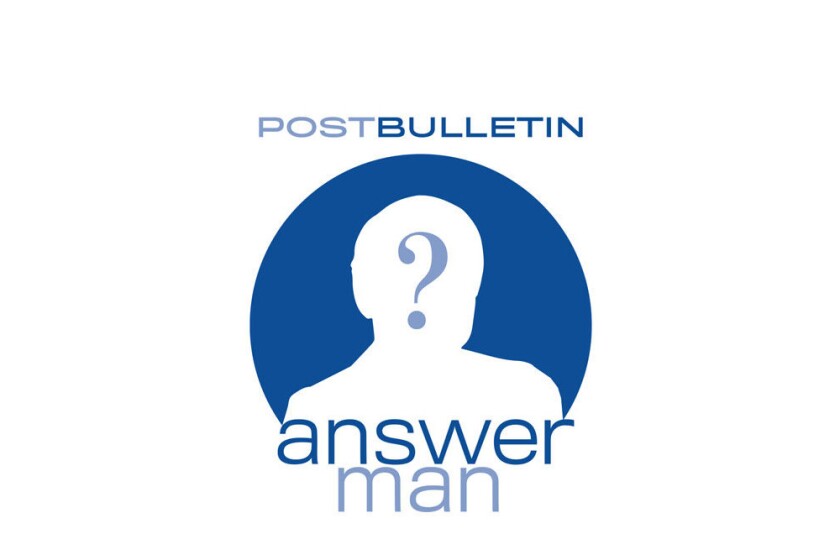 We are part of The Trust Project.
Want to get people's dander up? Change something that's part of their routine.
The Post Bulletin has seen a flood of emails asking yours truly to get to the bottom of the great WCCO deletion. It seems local cable TV provider Spectrum has removed the Twin Cities CBS affiliate from its channel lineup, leaving KIMT to fill the CBS need in Rochester.
Here's a sampling of the ire that's transpired in Answer Man's inbox over the last week or two:
Both drivers were transported to Mayo Clinic Hospital-Saint Marys.
As the city works to transition to potential downtown district energy, federal funding will fuel the second phase of planned work.
Subscribe and listen to the Post Bulletin Minute at postbulletin.com, Apple Podcasts, Spotify or Google Podcasts.
My father wants to know why WCCO, channel 4, is no longer on Spectrum Cable in Rochester. He likes to know what goes on in his hometown of Minneapolis, so watches their news. They also have some sports broadcasts that the local CBS station, KIMT, doesn't. Inquiries to Spectrum, WCCO, and KIMT have yielded no answers. — Brett Ostby.
Meanwhile, another reader sent this: This morning (Friday, Jan. 13, 2023) WCCO-CBS was dropped from Spectrum's channel lineup. This was done without any notification to their customers. When I inquired about the service I was told that the FCC has determined that WCCO's viewership was no longer significant enough to warrant two CBS affiliates within the Rochester market. This has happened before and was announced as a dispute or contract disagreement. Perhaps, with more research, this might be an article for the Post Bulletin. — Diane Quinn
Another reader wrote: WCCO has been our favorite CBS affiliate for years, and suddenly Spectrum has elected to remove it from our offerings. The Spectrum representative (located where??) to whom I was assigned when I called tried to tell me that WCCO doesn't even exist! So I was wondering/hoping that you might have better success in discerning why we're no longer able to access Channel 4. I think that we "pay through the nose" for even basic cable and don't feel that we should pay even more for what I consider a local station. Thanks for any help that you can provide! — Frustrated Consumer.
And this from alert reader Jim Fordham:
The FCC has granted a petition for special relief from the Rochester market's CBS affiliate and issued an order that will result in WCCO-TV's CBS programming being dropped from cable in the Med City.
The petition from Allen Media's KIMT/3 (Mason City, IA) was first reported here last year . KIMT is the official CBS affiliate for Rochester and presents newscasts from a studio in the city, but has long competed for CBS viewership on cable due to the status of WCCO-TV/4 (Minneapolis) as a "significantly-viewed" station in Rochester.
The significantly-viewed list was originally developed in 1972, showing which stations had significant broadcast viewership in each location. Cable systems are allowed to carry out-of-market stations if they are on the list for their county or city.
OK, my TV watchers out there, here's what we've discovered, and it's not much.
First, as referenced by Fordham on a Midwest media news website, this all started when the owners of KIMT on Sept. 17, 2021, sent a request to the FCC that WCCO be booted from the Rochester market. KIMT has lots of reasons, including a rights deal to provide coverage to Rochester, Mason City and Austin-Albert Lea. Second, KIMT in its petition argued to the FCC that WCCO does not meet a waiver exemption to allow it into the Rochester market.
The whole thing is a lot of technical FCC marketplace talk, and just be grateful that my magnificent brain was here to read it for you.
Messages left with both KIMT and WCCO went unreturned.
Other inquiries resulted in the whispered piece of information that WCCO is blacked out in the Rochester market and KIMT is not. So, folks, it's KIMT or nothing for your CBS enjoyment.
Why? Well, go back to that petition from KIMT. There's your answer.
On a more practical level, WCCO really doesn't come down to Rochester and cover news, sports or weather on a regular basis. Meanwhile, KIMT has reporters, producers and an office located right here in the Med City. And while two CBS stations might have been better than one for viewers, something tells me that wasn't the case for the stations themselves.
Now, when does the next CSI show come on?
CBS? I see through it to the truth.
Send questions to Answer Man at answerman@postbulletin.com .