In Good Faith: Do you have the courage to follow the Messiah?
We will need to pick up our own cross and allow the Holy Spirit to work through us so that we live an abundant life and be a witness for our Lord.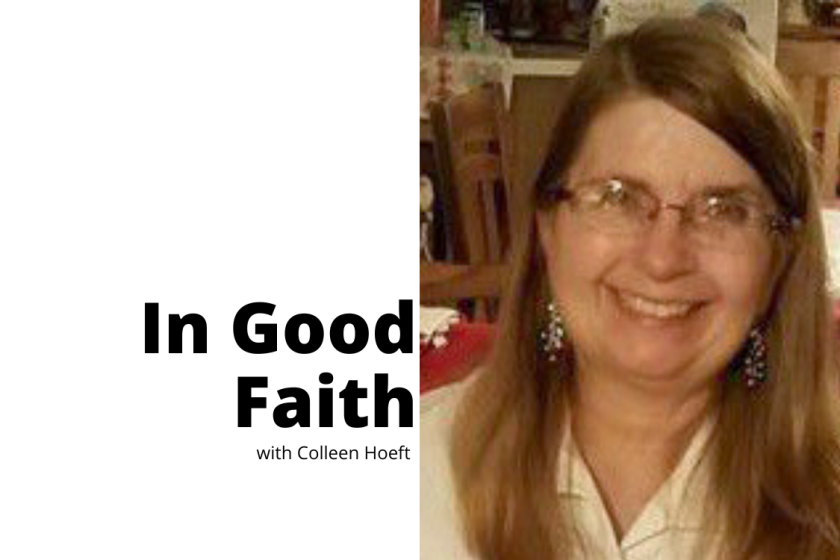 A little boy was sick on Palm Sunday and stayed home from church with his mother. His father returned from church holding a palm branch.
The little boy was curious and asked, "Why do you have that palm branch, Dad?"
"When Jesus came into town, everyone waved palm branches to honor him, so we got palm branches today."
The little boy replied, "Aw, shucks! The one Sunday I miss is the Sunday that Jesus shows up!"
We are coming up to Passion Week, the seven days between Palm Sunday and Easter. Passion Week encompasses both the strong emotion and the suffering of Christ. John wrote, "Hosanna! Blessed is he who comes in the name of the Lord! Blessed is the king of Israel!" (John 12:13)
Jesus is heading into Jerusalem. People from throughout the world are attending Passover, the biggest festival of the year. On one side of Jerusalem, Pilate triumphantly rides into the city with Rome's renowned cavalry followed by thousands of heavily armed foot soldiers. The people watch as thousands of soldiers wearing leather armor, helmets and carrying swords, spears and shields make their way into the city.
At the east entrance, Jesus' parade is vastly different. The disciples put their coats on a donkey, and people honor Jesus by laying their coats on the ground as well as running to the nearby palm trees and cutting down branches to lay on the ground before him. They proclaim that this is a king — their king — the Messiah. Jesus comes without a military presence and without much fanfare. He comes humbly on a donkey as Zechariah prophesied.
People who had heard about Jesus run to meet him. They want to be the first to welcome him into Jerusalem. Many were probably from Bethany or were at the home of Lazarus the night before, because they wanted to see the man who restored Lazarus back to life! They were hoping for more miracles and to see what Jesus was going to do next. To the Pharisees it seemed that "the whole world has gone after him." (John 12:19) They are threatened by the popularity and presence of Jesus Christ.
He didn't do this for power or for himself: The hour had come. Jesus came for this very week to transpire as it would. From the sin price paid in Genesis to the Passover lamb, and now to the Lamb of God who came to take away the sin of the world once and for all. Jesus would die as a lamb for a sacrifice. But with that death Jesus would bring forth life — salvation for everyone who believes. He died for all humankind — so that none should be lost — so that all could choose to be saved.
People need more than a new government. They need a total re-creation of heart, mind and soul. Sin has de-transformed the very core of humanity. Jesus came into Jerusalem to fulfill his earthly mission.
Jesus enters Jerusalem full of courage. The Bible says that he set his face like flint toward Jerusalem (Luke 9:51). He knew what he had to do to rescue and redeem people. He entered Jerusalem inviting everyone to receive him as the Messiah, as the Son of God and as the Lord of Lords and King of Kings.
So, what does all of this have to say to us 2,000 years later? For you and me, it will take the same type of courage that Jesus displayed. It will take a courage that can only come through prayer and the Holy Spirit (Acts 4:31). It will take a courage that will enable us to stand against sin and against the world. It will take us proclaiming to the world that Jesus is the Messiah, the savior of the world (Philippians 2:9-11).
It will take us making that our life mission to share the good news of Jesus. It will take us making Jesus lord of our lives. We will need to pick up our own cross and allow the Holy Spirit to work through us so that we live an abundant life and be a witness for our Lord.
Jesus is inviting you to follow him. Will you?
Colleen Hoeft is the pastor of South Troy Wesleyan Church in Zumbro Falls.