Not your usual sweets
Food writer Holly Ebel says a taste of the eastern Mediterranean brings the sweet life.
At a meeting I attended recently, the hostess served a blueberry lemon cake as well as baklava, sweets one doesn't usually come across.
Had she baked these? No, they had been ordered from SETO, the bakery owned and operated by Eman Abdul, originally from Egypt and now a Rochester resident.
Both have been covered on these pages recently so no need to revisit since my experience was watching her baking one of her specialties, a spinach pie similar to the Greek spanakopita.
I met her in the kitchen of Fiddlehead Coffee at Miracle Mile where she was baking in preparation for the three-day pop-up to be held in a few days.
The first thing I saw was a big bowl with a risen yeast dough, ready to be turned into something delicious. She took it out, punched it down, and then the magic began. Working on a wooden sideboard she cut off small bits of dough, weighed them on a kitchen scale, adding or taking off until the weight was just right.
This dough was impressive — pliable. not sticky, and responded to her touch. She formed the dough into balls, rolling them out and turning them around until she had a circle. A filling of spinach, onion, lemon juice, olive oil and special spices went into the middle of the dough circle.
Abdul, also called "mama" by those close to her, then folded the dough together into a neat envelope shape and into the oven it went. Twenty minutes later, it was done, nicely browned.
I was given the whole thing which I had for dinner later. It was delicious.
As I watched this pastry take shape I was reminded of similar pies: Pasties, samosas, calzones, empanadas and pierogis, though with different fillings. Her baking repertoire also includes an amazing orange cake, the blueberry cake chock full of berries, shortbread cookies that literally melt in your mouth and the baklava, which she makes with two different fillings, walnut and pistachio.
This particular sweet is turning into one of her bestsellers. In fact they were served at a recent event at my house, and she delivered them right to my door, packaged elegantly in a gold box with a gold ribbon.
I stopped by on the Saturday of the first pop-up and Fiddlehead was very busy, with Abdul working to keep up with the demand. In addition to her baked goods she also makes soups: a chicken-wild rice and a lentil soup.
The lentil is apparently a favorite of the staff because, as she told me, she was making that and they all cheered.
The pop-up arrangement between Fiddlehead and Abdul is certain to benefit them both. For now it is set for Thursdays through Saturdays. How perfect to have a sweet with a cup of coffee?
Abdul is also continuing to bake orders in her home kitchen as well as to expand her baking expertise through master classes and online events.
"I m passionate about what I do, and have been since I was a little girl," Abdul said. "I'm grateful to many people for allowing me this exposure around the community."
To order online, visit myseto.com . or call 507-269-4322. A bonus is that she delivers right to your front door.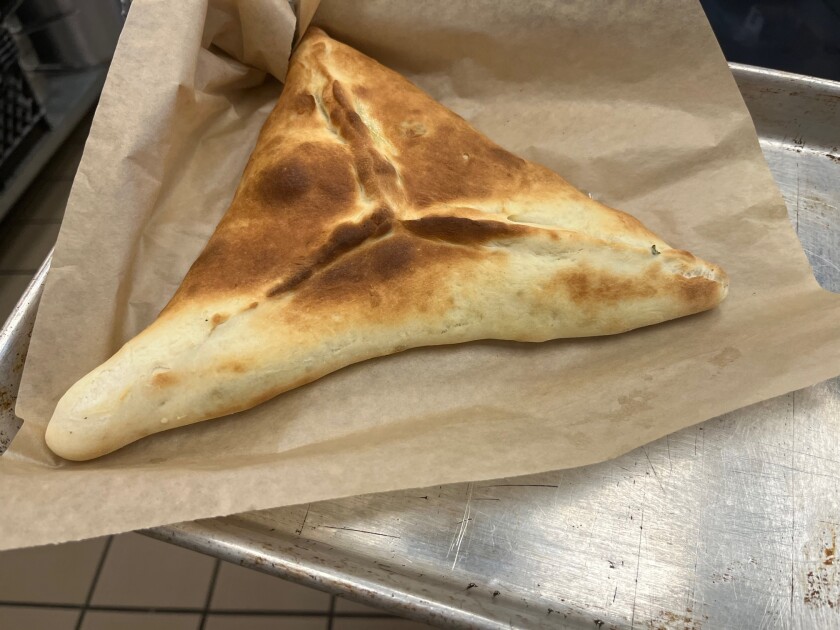 3 cups water
1 cup lentils
1/3 cup chopped carrots
1/3 cup tomatoes, fresh or canned
1/3 cup chopped onion
3 tablespoons vegetable oil
1/2 teaspoon cumin
1/2 teaspoon chili powder
Salt and pepper
Put all ingredients together in a pot and bring to a boil, then lower heat and simmer until lentils are soft.
Post Bulletin food writer Holly Ebel knows what's cookin'. Send comments or story tips to life@postbulletin.com .