Are those chicken tenders still good?
When Community Food Response distributes meals, there's often no expiration date, so eat up.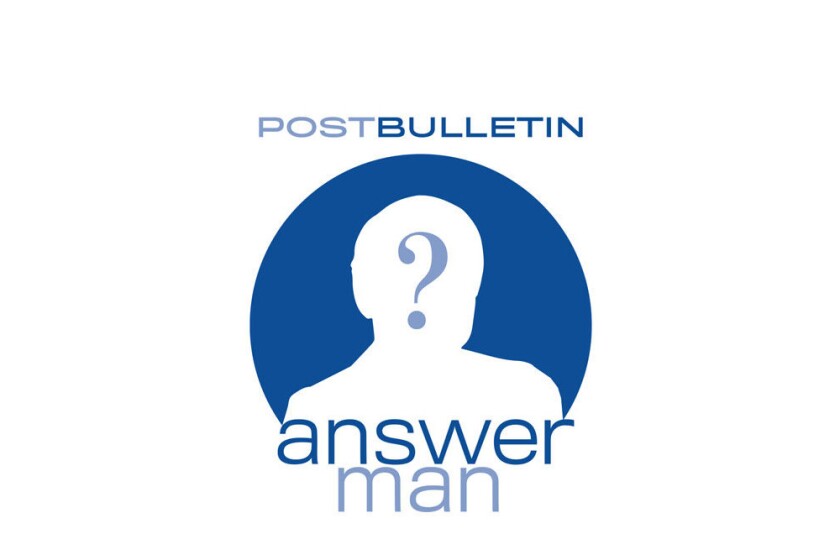 Oh, Wise Answer Man: At Community Food Response, some of the food doesn't come with an expiration date. How do I know if it's still good? — A hungry Minnesotan.
Dear Hungry,
Well, first of all, if you go to Community Food Response, I'd assume you've never met state Sen. Steve Drazkowski. The nonprofit food shelf serves hungry adults and children in the Rochester area, something it's been doing since 1993.
Unlike other food shelves, Community Food Response's volunteers collect food donations from restaurants, cafeterias, businesses and grocery stores. That food is then sorted and distributed, free of charge, to anyone facing food insecurity. No residency or income requirements needed. If you're hungry, they have food.
Much of the food collected comes from restaurants, said Kristen Supalla, site lead coordinator, so it is packaged in food containers and meant to be eaten within 24 to 48 hours.
"The food that we pick up, say from Canadian Honker or Chester's, it's warm that day or was prepared the day before," Supalla said. "Generally, it's dinner and lunch for next day. If you're not going to eat it within the next day or two, you should freeze it."
The meals generally include dinner and a side, breakfast for the next morning, a dessert item and bread, Supalla said. The site, at 120 First St. NE near the Salvation Army campus downtown, serves anywhere from 250 to 350 hungry individuals three times a week, from 4 p.m. to 6 p.m., Mondays, Wednesdays and Fridays.
"Most of our customers are repeats," Supalla said. "Some are on food stamps, trying to make it to payday. Now that we've moved downtown, we've got more of the homeless population. We try to give them something ready to eat."
That means items that don't require a kitchen where the food needs to be prepared or even reheated. "We'll ask if they have a way to cook something," she said.
And those kinds of meals, she said, are meals already prepared. So, no, there is no expiration date on the packaging when it comes to those items.
While some food items are donated from stores and do come with an expiration date, much does not. Supalla said generally the food given that comes already prepared is meant to be eaten within 24 hours or so.
Supalla added that the nonprofit is run entirely on donations and volunteer support, so anyone wishing to help feed those hungry Rochesterites should visit the website at communityfoodresponse.org .
"We're always looking for volunteers," Supalla said. "Go to the website and (under the How You Can Help tab) there is a Sign Up Genius." Different jobs are outlined including the times they are needed and the requirements of the volunteers. There are also instruction for donating to the nonprofit.
Now that all sounds like a smart way to handle hunger. Someone alert St. Paul.
Hungry for answers? Send questions to Answer Man at answerman@postbulletin.com .