Chatfield coach loses position over allegations of unprofessional conduct, creating a 'culture of fear'
Molly Thomas had her first season as the volleyball head coach in the fall of 2020.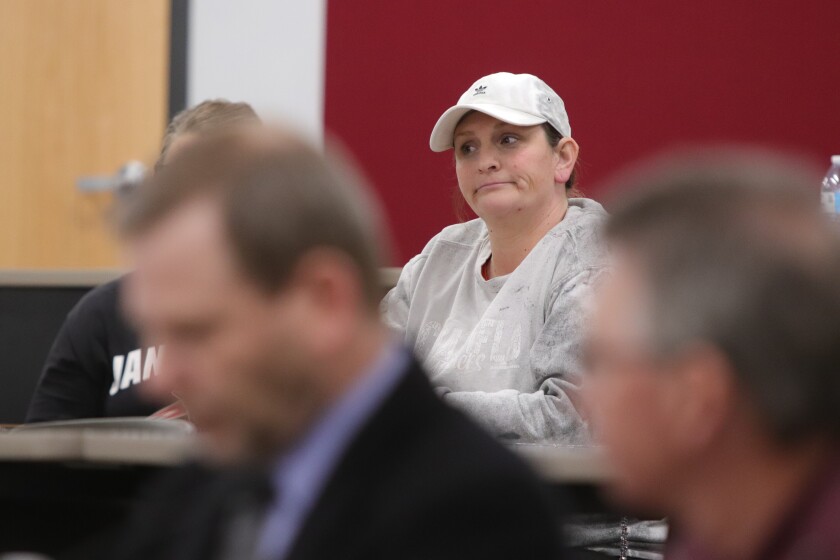 CHATFIELD — The Chatfield School Board voted on Wednesday not to renew a contract with volleyball coach Molly Thomas due to allegations of unprofessional conduct over an extended period of time.
The board members made the decision unanimously after hearing from community members, school board members, Activities Director Dan Schindler, High School Principal Eric Nelson, as well as Superintendent Ed Harris. The discussion was going to be held during a closed session, but Thomas requested in writing that it be open to the public.
"Our recommendation is not based upon wins or losses. It does not involve Xs and Os on the court. It does not involve playing time or positioning," Nelson said while presenting the issue with Schindler. "Neither Dan or I have any interest in engaging in those conversations with either parents or players."
Thomas had her first season as the head volleyball coach in the fall of 2020. The high school leadership described numerous reasons behind the recommendation not to renew Thomas' contract.
Schindler described an atmosphere of intimidation among the volleyball community. He described an occasion when Thomas asked her team to take a survey. Displeased with the results of that survey, Schindler said the "sources of the comments were identified in front of teammates."
"This betrayal of trust set the stage for a culture of fear that would continue to persist," Schindler said. "I heard about the fear of reprisal from Molly from a large number of parents that came to me."
In addition to a fraught relationship with the players and parents, Nelson said Thomas did not work productively with her fellow coaching staff.
Like Schindler, Nelson also talked about issues between Thomas and her athletes. Nelson described one situation where Thomas made "concerning comments to a player with an ongoing medical condition."
Nelson also said Thomas accused her athletes of white privilege when they neglected to properly clean up after themselves during a team meal.
"Comments of this type contribute to a dismissal of actual race-based challenges that we face in our society and are potentially inflammatory," Nelson said.
Two community members spoke in support of Thomas before the board began discussing her conduct. Both individuals described the parents of the athletes as part of the problem.
Thomas didn't make any comments during the meeting. Afterward, she told the Post Bulletin that claims expressed during the meeting were untrue or misconstrued.
"I stand by my statement. I have done nothing wrong," Thomas said. "They made me out to be a villain."
In addition to the issues expressed about her coaching tenure, Harris said Thomas blind-copied parents and athletes on an email she sent to the school board and the school administration on Tuesday, Feb. 7.
"It was an unprofessional act that lacked good judgment. It was also a severe breach of trust for some of these parents and students," Harris said. "Lastly, it unnecessarily distracted students with adult drama during the school day."