Is Rochester big enough for two Answer Men?
Fitness and community center 125 Live has its own version of Answer Man, and our Answer Man digs into the details of this newcomer to spreading knowledge.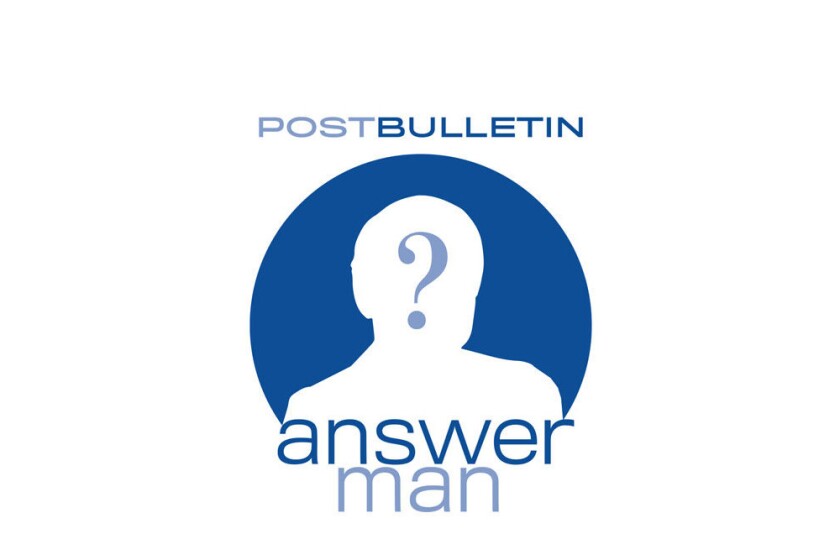 Dear Answer Man: Is that you answering questions for 125 Live in its newsletter, or is there a new Answer Man in town? — Seeker of Knowledge.
Dear Seeker,
They say imitation is the sincerest form of flattery. I say I should have trademarked my moniker.
It seems the fitness and social facility near the corner Broadway and Elton Hills Drive has its own "Answer Man" giving 125 Live-specific responses to burning questions. In an email tagged with the subject line "125 LIVE January In Review Video," there were items such as the aforementioned video, an article titled "The Importance of Community for Mental Health," a link to a helpful discussion on visual enhancement features on Android smartphones, and a list of questions to and answers from the 125 Live Answer Man.
So, who is this Johnny Come Lately to the Q&A class? Well, Cheryl Thode, community manager and marketing at 125 Live, said their Answer Man came about to fill a need to answer questions that come up repeatedly from 125 Live members.
"People come up with the same questions over and over and over, so we thought, why don't we put some of those common questions in print," Thode said.
The leadership team at 125 Live selects the questions and provides the answers, then — starting with the January newsletter — puts it all together and lets members know what's what.
Thode said while she isn't sure, yours truly might have been the inspiration behind the name of their Q&A session. She also suggested that if the respective Answer Men received questions meant for the other, the two share those questions for the benefit of the public. After all, Answer Man — old and new — is all about informing the masses.
And inform those masses is what the new Answer Man has done. (Welcome to the club, my informative friend.)
In his inaugural issue, the 125 Live Answer Man dealt with burning questions such as why there's no towel service at 125 Live (would need a full-time staffer to deal with the laundry), why there are pool classes outside 125 Live and why members are charged for those classes (a lot of discussion about access to the warm-water pool at the Rec Center is part of the answer), and why people can't enter through the lower level anymore (again, staffing is the main culprit).
As for whether or not there will be an Answer Man rumble between the Post Bulletin's "OG" Answer Man and this new 125 Live upstart, rest assured this will not come to fisticuffs nor a dance fight a la "West Side Story." The Answer Man at 125 Live is taking care of his own patch of turf, and your old faithful Answer Man has the rest of the city to worry about. There's plenty of room in Rochester for the two of us.
Often imitated, never duplicated. Send questions to the magnificent Answer Man at answerman@postbulletin.com .