The heart wants what the heart wants, and Answer Man delivers
For folks missing both WCCO and the Amish Kitchen column, your friendly neighborhood man with the answers has some good news.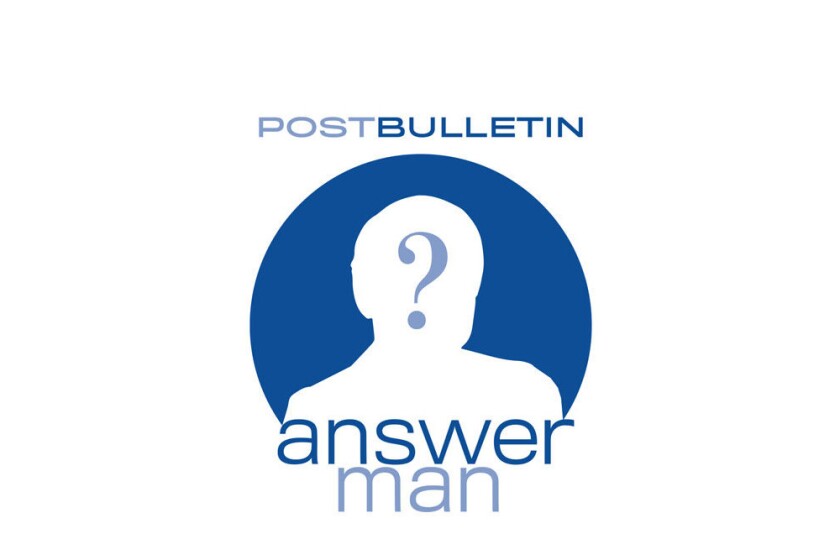 OK, so not one specific question, but a barrage of them has your faithful Answer Man jumping this week. This barrage covers two topics: The continued discussion over WCCO-TV being removed from the Spectrum channel lineup in Rochester, and the Post Bulletin's decision to stop running the Amish Kitchen column that ran weekly on these pages.
Here's a sample of the reader concerns:
David Joyce wrote to mention, among other things, "You might also want to inform your readers that they can still watch WCCO-TV news using the CBSNews app available on Google Play or Apple App Store. I was able to install this app directly on my LG smart TV (this would probably work for Samsung smart TVs too). So now we can continue to watch WCCO news at least.
Two other readers also chimed in about the CBSNews app, or using it through Roku streaming.
The second topic filed under "we sure do miss this" is the Amish Kitchen column.
MaryBeth Fitterer wrote: "Dear Answer Man, I have not seen the Amish cook column in the newspaper the past several weeks. Please tell me you haven't stopped this column? As an old farm girl, I find their life very fascinating and a good reminder of where some of our food finds its way to our table. Thanks in advance."
So, yes, MaryBeth — and those other loyal Amish Kitchen readers who have contacted the Post Bulletin — that syndicated column is no longer on our pages.
Why? Well, as Post-Bulletin Editor Jeff Pieters wrote on Jan. 7, 2023: "As for our Life section, we'll concentrate our best material each week in Tuesday's edition, with a focus on things to see, do and enjoy in the coming week. We heard loud and clear in our survey that people look to us for that kind of coverage, so we will make a special emphasis of it."
Pieters noted that the Life section on Saturdays has been replaced with a Health section that focuses on wellness and medical news. We hope readers give that content a chance because, again as Jeff wrote, "(We) heard loud and clear that people want our newspapers, website and email newsletters to emphasize local news, local news, and local news – in that order. I've put the challenge to our reporting team – 21 strong – to make sure that we satisfy this very clear customer demand."
But, much like the online workaround to watch WCCO, there's a way to get your Amish Kitchen fix. And it won't cost a thing, and doesn't require you download any apps to your phone or smart TV.
As a Post Bulletin subscriber, you also have access to all publications that are part of the Forum Communications Corporation family. This includes the weekly agriculture newspaper, AgWeek at agweek.com . If you go to that website each week, you'll get the latest from Lovina Eicher, the Amish Kitchen lady. Just search for her name. Alternatively, you can read AgWeek, which is inserted into the Post Bulletin's e-paper each Monday on the Post Bulletin website.
Change is hard. Lord knows Answer Man gets grumpy when his routine is disturbed. Alas, the only thing for certain in this world is change.
Where there's a will, there's a way here at Answer Man. Send questions to Answer Man at answerman@postbulletin.com .