Should I tip the Hy-Vee shoppers, or risk being a 'tightwad'?
It's not required, but your generosity could make a difference for somebody.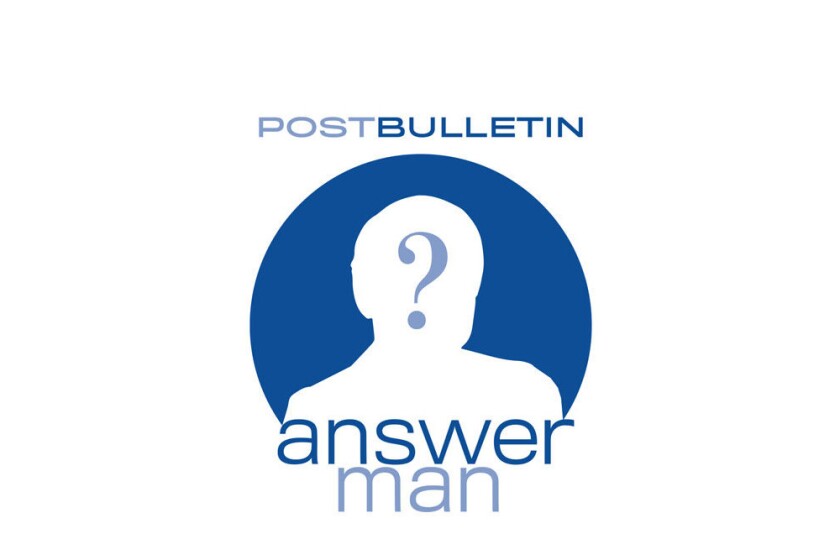 Since COVID, I have been taking advantage of the Aisles Online app at Hy-Vee. I order my groceries online, schedule a time to pick them up, head over and someone comes and loads them in my car. I love it. I live alone, so usually my order is not much over the $30 minimum order for free pickup. I generally tip the delivery person a couple of dollars for bringing the groceries out and loading them in my vehicle. Lately with this below-zero weather, I'm feeling a little guilty about the couple dollar tip. I'm wondering what would be an appropriate tip for this service. Would it be the usual 20% like you would do in a restaurant setting, or something different? I don't want the delivery people to start saying, "Oh, there's that tightwad again." -- Possible tightwad
You're in luck. My inside source, the walking junior encyclopedia known as Answer Man Jr., has an after-school and weekend job as an Aisles Online shopper. (His suggestion for a new slogan, "A Helpful, Vast Repository of All Human Knowledge in Every Aisle," was rejected by corporate as too showy.) He tells me that tips are pretty few and far between. Hmmpf.
A better source is Hy-Vee spokeswoman Tina Pothoff, who emphasized in every way possible that nobody expects you to tip. "We don't require a tip at all," she said. "It's certainly not required," she said. "It's something that we do not encourage," she said. I think you get the idea. Double-hmmpf.
Furthermore, as Tina told my assistant on the phone, tips that you give online for home delivery don't go to the Hy-Vee employee who shopped for you; they go to the Door Dash driver who brings the bags to your door. (Not that that's inherently a bad thing. Only half a hmmpf.)
And yet, some people do have that kindness gene that compels them to tip for service. I commend you for being one. Twenty percent sounds right. Or, maybe just stick with tipping Answer Man Jr. and his colleagues your customary few greenbacks, and take the difference to a local restaurant, a place where the cook's or server's livelihood really is on a razor's edge, and make a tip there on your takeout order that has an even greater potential impact.
However you choose to give away your extra dollars, it's important to recognize that you are blessed to be in a position to do your part to lift others. We all should, if we can.
Now, just to show you that the grocery aisles, stuffed with impressive knowledge as they may be, are not devoid of generous acts, I'll share with you this story that Tina sent my assistant.
It comes from one of the Hy-Vee stores in Cedar Rapids, Iowa, and it's been dubbed the "$12 impact. " A customer was $12 short on his tab at the register. The clerk picked up the difference for him from his own pocket. The customer was so grateful, he created a GoFundMe page to raise money to reward the store clerk. At last count, that page had raised nearly $5,700. That's a life-changing sum -- essentially equivalent to the purchase price for 1,900 of my columns. In other words, priceless.
My knowledge-filled aisles stretch for miles. Send questions for the Answer Man to answerman@postbulletin.com .
EMBED: PB newsletters signup banner link