The pandemic's burden: ER doctor shares struggles during COVID
After two years of dealing with the COVID-19 pandemic, a Minnesota emergency room physician talks about the toll on hospital staff and patients.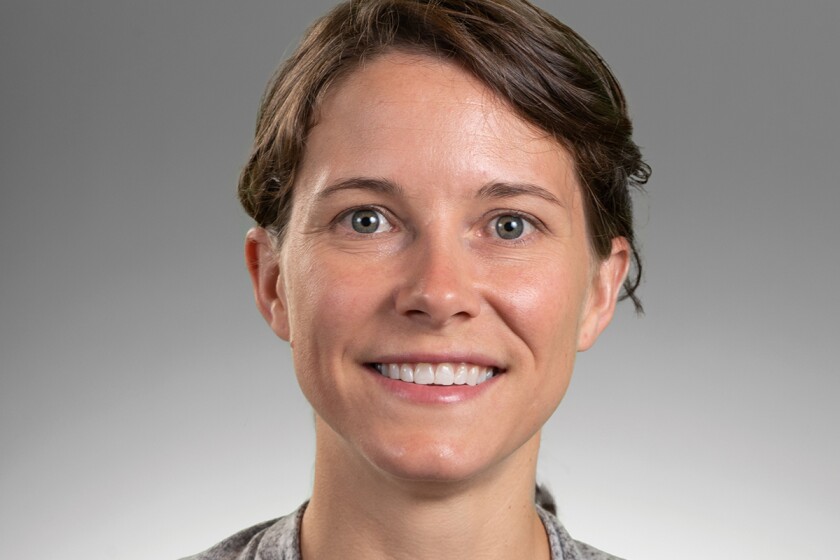 BEMIDJI, Minn. — Dr. Andrea Patten has been practicing medicine for nine years, the past two and a half as an emergency physician at Sanford in Bemidji, Minnesota.
"It's been a long haul, and I don't think any of us anticipated that it would continue this long, that we'd still be having new waves of the virus coming through," she said. "Everyone is tired, but hanging in there. When the vaccine first came out there seemed to be light at the end of the tunnel. Then delta was a low blow. Now it feels like omicron is kicking you when you're down.
"It's here and rapidly spreading across northern Minnesota full force. During one shift recently, I had seven people in a row who were COVID positive."
Patten shared her view of the pandemic as an emergency physician.
"Never in my career would I imagine that someone could have a critical blood clot that requires specialty care or they will lose their leg and now we're coming to a point in medicine where those patients come to the hospital in Bemidji, where we don't have the services to help them, and we can't send those patients anywhere," Patten said.
Patten said she has had patients die from COVID.
"Patients who come by ambulance from home and you think you have stabilized in the emergency department, and they get worse and have respiratory arrest and die. We get called to the ICU for codes in Bemidji and they are often patients you admitted in the ER, so you recognize their names because you admitted them three or four days ago with COVID and now they're dying."
The recent surge in the omicron variant is also affecting staffing.
"We are having quite a few staff members out, including some who are fully vaccinated," Patten said. "Staff who are tired from the pandemic going on these past two years are now having to work longer and harder. We've also had lots of nurses and support staff out. You can't move patients through, you can't get rooms cleaned. The kitchen hours are reduced because there's not enough staff. It impacts patient care and morale at the hospital."
She said wait times in the ER vary.
"We are reaching the point where some hospitals in the area are full and you can't transfer patients," Patten said. "When patients admitted to the ER can't go anywhere, it creates a backlog. Sometimes beds are available, but there aren't staff to take care of them."
Some traveling nurses and doctors have filled in at times, and five members of the National Guard are planning to come to help with staffing shortages in the next month.
Existing Sanford staff have also received training to fill in high-need areas, such as the ICU, ER and COVID units.
"One of the most frustrating things that I encounter every single shift is people who know they have COVID, but don't wear a mask or get frustrated when you ask them to put the mask over both their nose and mouth," she said. "That is one of the lines of defense to keep from infecting other patients and hospital staff and their families. Putting a mask over your nose and mouth can help save someone else's life. It's so simple and so important."
Patten said patients can also help by trying to manage symptoms at home when possible, calling their primary care provider, doing an e-visit or making an appointment to be seen at the clinic, as well as getting tested for COVID at walk-in-clinics or other testing sites rather than going to the emergency room for testing, would also help their patient load. Sanford also has a nurse line and a COVID line that patients can call to get information about when they need to go to the ER.
"Everyone in health care is really trying, even though we're tired and feel the burden of this pandemic," Patten said. "We're still showing up and trying to take really good care of patients. That's what we signed up for when we chose this career. Getting care might not be as fast as someone had hoped and wait times may be longer, no doubt.
Patten says that people at the hospital are seen based on how sick they are, not when they checked in. She said if other patients are being called before you, "that's a really good sign for your health, even though it's frustrating."