Our View: Make social worker funding a priority
Three-year-old pilot project shows promise.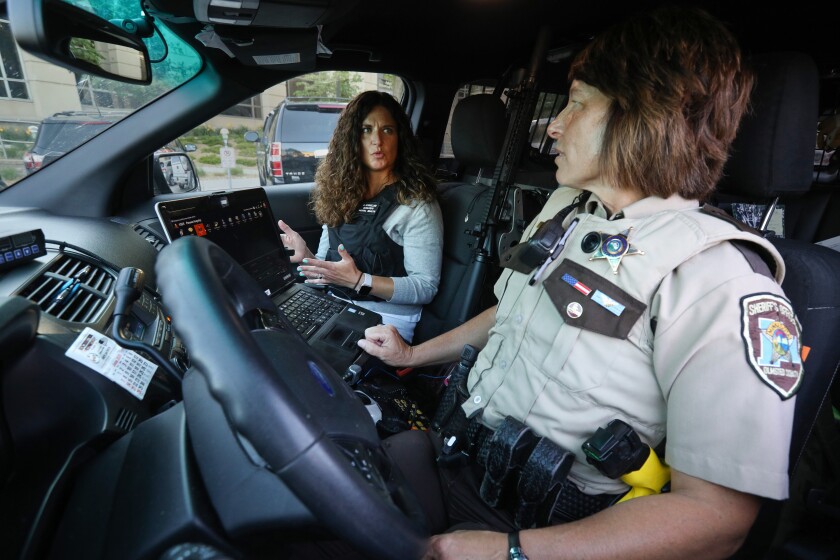 Lawmakers ranging from small town city councils to the parties of the nation's Capitol are scrambling to find better ways to keep the peace.
The anguished May 25 death of George Floyd on the streets of Minneapolis led to a national call to action. Policing, many say, must change. Proposals run the gamut. In Washington, lawmakers have proposed a ban on chokeholds, lower legal standards for police misconduct, increased use of body cameras and the creation of a national database to track police misconduct.
But for many, that isn't enough. Some even called for a complete overhaul of public safety, reallocating funding for hiring police officers to spending on the underlying causes of crime, such as lack of health care, homelessness and untreated mental illness.
But would such an approach work?
Enter Megan Schueller, an Olmsted County law enforcement social worker. Since 2017, she's been riding with Rochester police and Olmsted County sheriff's deputies to calls involving mental health crises. And the number of calls is on the rise, from 1,107 in 2014 to 1,561 last year, according to Post-Bulletin reporter Randy Petersen's excellent article on Monday's front page. At the same time, the number of related arrests has declined.
"We have a couple years of solid data to show it's helping," Olmsted County Administrator Heidi Welsch said.
Now, Welsch wants more of a good thing. A proposal to expand the number of social workers in order to provide 24/7 coverage is expected to come before the board next month, and board members are generally supportive. The key now is coming up with the cash.
"They've asked us to look at our numbers and what we are doing and whether we could do without something here or there," Sheriff Kevin Torgerson said.
The program has proven itself and offers a nearly three-year head-start to development of any future program. We hope the board can find the funding.