Boys hockey results for Friday, Feb. 3, 2023
A scoreboard of boys hockey games.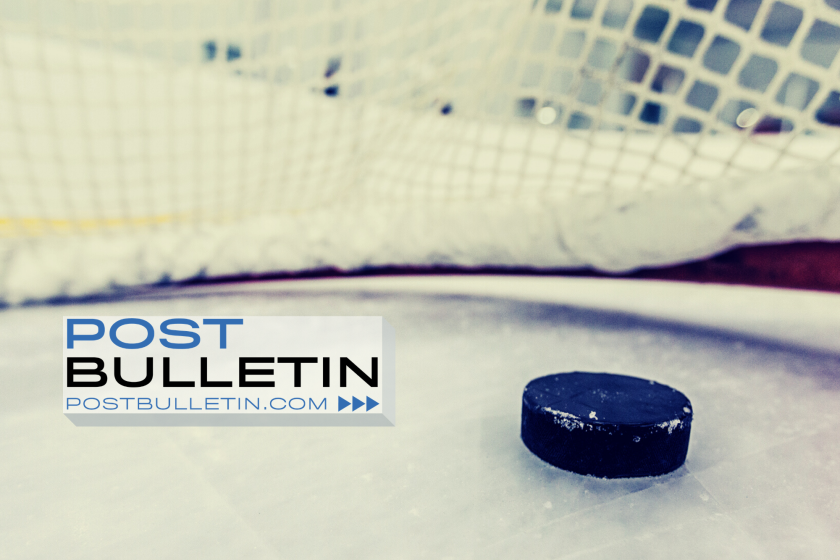 ROCHESTER — Aidan Ritter scored twice in the first period, en route to a hat trick, and Rochester Lourdes scored a season-best eight goals in an 8-2 non-conference boys hockey victory against Fairmont on Friday at Graham Arena I.
Ritter added one assist, for a four-point game, and Xander Carter-Kleven made 23 saves as the Eagles (8-12-0 overall) snapped a five-game losing skid.
Colton Rich scored twice in the win, while Peyton Loeslie (two assists), Liam Barry (one goal, one assist) and Owen Barclay (two assists) also had multi-point games.
Lourdes led 2-0 after one period and 5-2 after two.
Colin Quimby and Owen Bruining also scored for Lourdes, which hosts Waseca at 7 p.m. Tuesday.
LOURDES 8, FAIRMONT 2
Fairmont 0-2-0 — 2
Lourdes 2-3-3 — 8
Fairmont: Brock Lutterman 1 goal; Nate Rakness 1 goal. Goalie: Carson Johnson 28 saves (36 shots).
Lourdes: Peyton Loeslie 2 assists; Colin Quimby 1 goal; Aidan Ritter 3 goals, 1 assist; Owen Bruining 1 goal; Brody Seim 1 assist; Mike Heaser 1 assist; Colton Rich 2 goals; Liam Barry 1 goal, 1 assist; Owen Barclay 2 assists. Goalie: Xander Carter-Kleven 23 saves (25 shots).
Hopkins 4, Dodge Co. 3, OT
HOPKINS — Dodge County put on a late furious rally to force overtime here Friday night, only to see Hopkins score 64 seconds into OT.
The Royals pulled out a 4-3 non-conference boys hockey victory against the Wildcats at the Hopkins Pavilion.
Three times Dodge County rallied from a goal down to tie the score, with Griffin Gibbs and Brett Ludvigsen scoring, then Dylan Klomps netting the dramatic tying goal with just 27 seconds to go in regulation.
Gibbs' goal is the first of his varsity career.
But Leo Carter answered for the Royals 1:04 into OT to give the home team the win.
Jackson Roethler held the Wildcats in the game, making 41 saves as they were outshot 45-25.
Dodge County plays at Irondale at 2 p.m. Saturday.
HOPKINS 4, DODGE COUNTY 3, OT
Visitor 0-1-2-0 — 3
Home 1-1-1-1 — 4
Dodge County: Brett Ludvigsen 1 goal, 2 assists; Griffin Gibbs 1 goal; Dylan Klomps 1 goal; Gryffon Funke 1 assist. Goalie: Jackson Roethler 41 saves (45 shots).
Hopkins: Bennett Froderman 1 goal, 1 assist; Weston Schenkelberg 1 goal; Leo Carter 1 goal, 1 assist; Malaki Berry 1 goal, 3 assists. Goalie: Carson Hauger 22 saves (25 shots).