Boys hockey results for Monday, Feb. 13, 2023
A scoreboard of Monday's boys hockey games.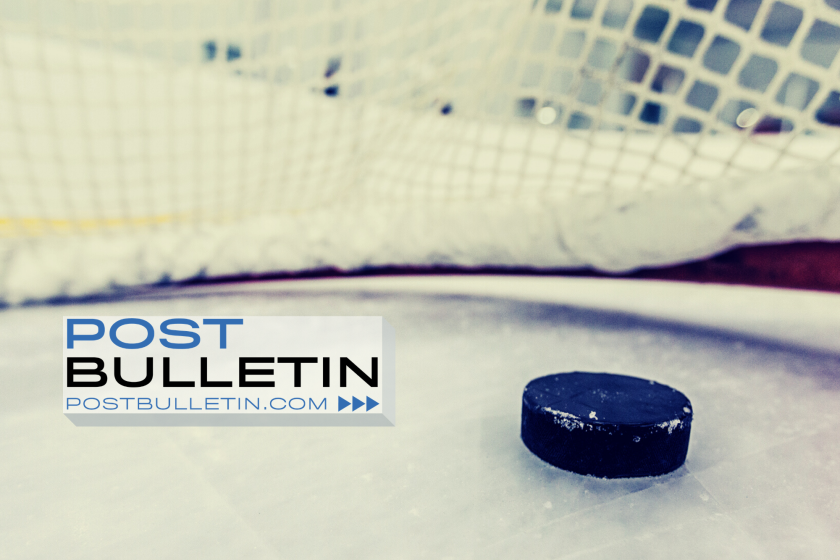 New Prague scored five minutes into the game and didn't let up until it had defeated Section 1A rival Rochester Lourdes 7-1 in a non-conference boys hockey game Monday at Graham Arena.
The Trojans, the defending section champions, led 3-0 after one period and extended that lead to 5-0 in the second.
Lourdes' Colton Rich scored his team's lone goal with 2:40 to play in the second period.
Xander Carter-Kleven made 55 saves for the Eagles (8-15-0 overall), who host Waseca at 4:30 p.m. Wednesday.
NEW PRAGUE 7, LOURDES 1
New Prague 3-2-2 — 7
Lourdes 0-1-0 — 1
New Prague: Tyler Giesen 1 goal; Will Seymour 1 assist; Michael Beckius 1 assist; Connor Williams 1 assist; Braeden Woidas 1 goal, 2 assists; Breck Hagen 2 goals; John Schmidt 2 assists; Eric Berg 2 goals, 1 assist; Owen Wilkins 1 goal, 2 assists; Evan Carlson 1 assist. Goalie: Oskar Pomerenke 11 saves (12 shots).
Lourdes: Colton Rich 1 goal; Peyton Loeslie 1 assist. Goalie: Xander Carter-Kleven 55 saves (62 shots).