Girls hockey results for Saturday, Feb. 4, 2023
A scoreboard of Saturday's southeastern Minnesota girls hockey games.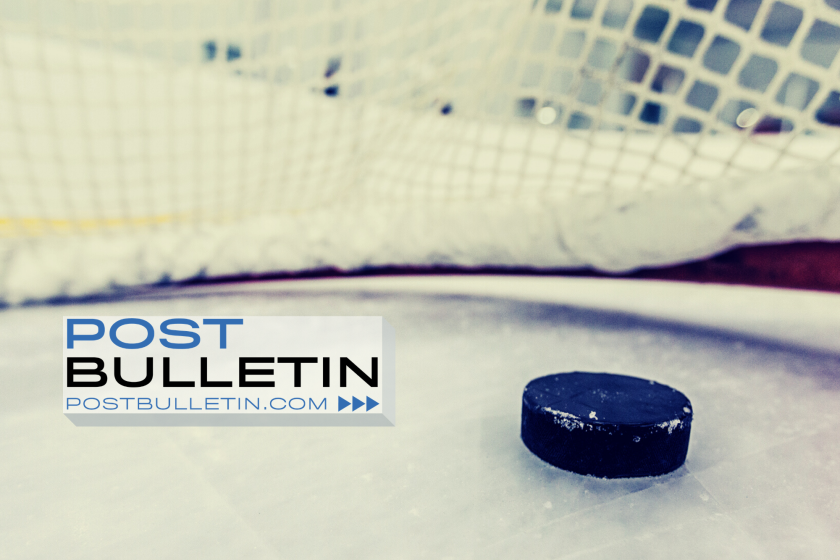 Mankato East 5, Century/JM 1
ROCHESTER — Century/John Marshall's Annika Torbenson scored the game's first goal, but Mankato East produced the rest of the offense in East's 5-1 Big Nine Conference girls hockey victory on Saturday afternoon.
Century/JM finishes the regular season 6-7-0 in the Big Nine and 7-16-1 overall.
The Panthers were in the game into the third period, trailing just 2-1 after two periods.
Torbenson's goal came 8:01 into the game, but East's Kailey Newton scored 51 seconds later to tie it. McKenzie Keller scored the first of East's two short-handed goals in the game at the 8:29 mark of the second period to give the Cougars a 2-1 lead through two periods.
Jessica Eykyn scored twice in the third period, including a short-handed goal 2:23 in, and Ashley Fischer added a goal late to make it 5-1.
Abigail Conners made 41 saves for the Panthers, who were outshot 46-6 in the game by East (8-3-0, 17-6-0).
EAST 5, CENTURY/JM 1
Mankato East 1-1-3 — 5
Century/JM 1-0-0 — 1
Mankato East: Ashley Fischer 1 goal, 1 assist; Ava Tibodeau 1 assist; Kailey Newton 1 goal, 1 assist; Jillian Borgmeier 1 assist; McKenzie Keller 1 goal, 2 assists; Jessica Eykyn 2 goals. Goalie: Annaliese Rader 5 saves (6 shots).
Century/JM: Annika Torbenson 1 goal; Daelyn Williams 1 assist. Goalie: Abigail Conners 41 saves (46 shots).
Mayo 3, Visitation 3, OT (tie)
ROCHESTER — Alivia Haakenson made 42 saves, including 20 in the third period alone, to hold Rochester Mayo in its regular season finale against Vistation at Graham Arena I on Saturday afternoon.
Haakenson helped Mayo preserve a 3-3 tie in the final regular season home game for its three seniors.
One of those seniors — Ella Dozois — scored in her final home game. Mayo also received goals from Andrea Augeson and Cass Arendt.
The Spartans trailed 1-0 after one period and the score was tied 2-2 after two.
Visitation held a 2-0 lead halfway through the second period, but Arendt scored at the 9:05 mark to make it a one-goal game, then Augeson scored 52 seconds later to tie it.
Visitation's Gracia Munoz and Mayo's Dozois traded goals in the third. Dozois' goal was a short-handed tally, with 8:23 to play in the period, tying the score 3-3 and forcing overtime.
Mayo finishes the regular season 6-17-1 overall.
VISITATION 3, MAYO 3, OT (tie)
Visitation 1-1–1-0 — 3
Mayo 0-2-1-0 — 3
Visitation: Gracia Munoz 2 goals, 1 assist; Kate Killian 1 goal, 1 assist. Goalie: Cadence Cooper 22 saves (25 shots).
Mayo: Claire Siems 1 assist; Ella Dozois 1 goal; Sophia Sather 1 assist; Andrea Augeson 1 goal; Cass Arendt 1 goal. Goalie: Alivia Haakenson 42 saves (45 shots).
Dodge Co. 6, Armstrong/Cooper 2
KASSON — Maysie Koch and the Dodge County Wildcats girls hockey team put an exclamation point on the program's first regular season as a Class A team Saturday afternoon at Dodge County Ice Arena.
Koch, just an eighth-grader, capped a 50-point regular season by recording a five-point game — a hat trick and two assists — as the Wildcats beat visiting Robbinsdale Armstrong/Cooper 6-2.
Cook scored once in the first period, then twice in the second to help the Wildcats to leads of 2-1 and 5-1 at the intermission breaks. Koch finished her regular season with 22 goals and 28 assists, an average of 2.0 per game. She recorded 14 points on the power play (one goal, 13 assists) and had two short-handed goals this season.
The Wildcats (15-8-2) are expected to be named the No. 1 seed in the Section 1A playoffs when the seedings are announced Sunday. They're expected to receive a first-round playoff bye and begin their postseason next Saturday, Feb. 11, in a Section 1A semifinal game at Dodge County Ice Arena. The semifinal winners will play for the section championship on Thursday, Feb. 16.
Against Robbinsdale, Koch was one of four Wildcats to record multiple points. Nora Carstensen, Abby Simons and Zoe Heimer all had a goal and an assist each.
Ida Huber made 21 saves in the win.
DODGE COUNTY 6, ARMSTRONG 2
Armstrong 1-0-1 — 2
Dodge County 2-3-1 — 6
Robbinsdale Armstrong: Claire Riestenberg 1 assist; Ruby Monogue 1 goal; Taylor Fruetel 1 goal; Cara Cook 1 assist. Goalie: Emma Kahl 33 saves (39 shots).
Dodge County: Mollie Koch 1 assist; Nora Carstensen 1 goal, 1 assist; Kylie Meyer 1 assist; Maysie Koch 3 goals, 2 assists; Abby Simons 1 goal, 1 assist; Zoe Heimer 1 goal, 1 assist. Goalie: Ida Huber 21 saves (23 shots).
N. ST. PAUL/TARTAN 7, RED WING 0
Red Wing 0-0-0 — 0
NSP/Tartan 2-3-2 — 7
Red Wing: Goalie: Allie Meyer 23 saves (30 shots).
Tartan: Payton Schwantes 1 assist; Emily Knoblauch 1 goal; Greta Culshaw-Klein 1 goal, 2 assists; Katelyn Hackman 1 assist; Ellie Volkers 1 goal, 2 assists; Lilli Wold 1 goal; Alaina Hedberg 2 goals, 3 assists; Lilli Martinson 1 goal. Goalie: Graci Schafer 12 saves (12 shots).