Girls hockey results for Tuesday, Jan. 31, 2023
A scoreboard of Tuesday's southeastern Minnesota girls hockey games.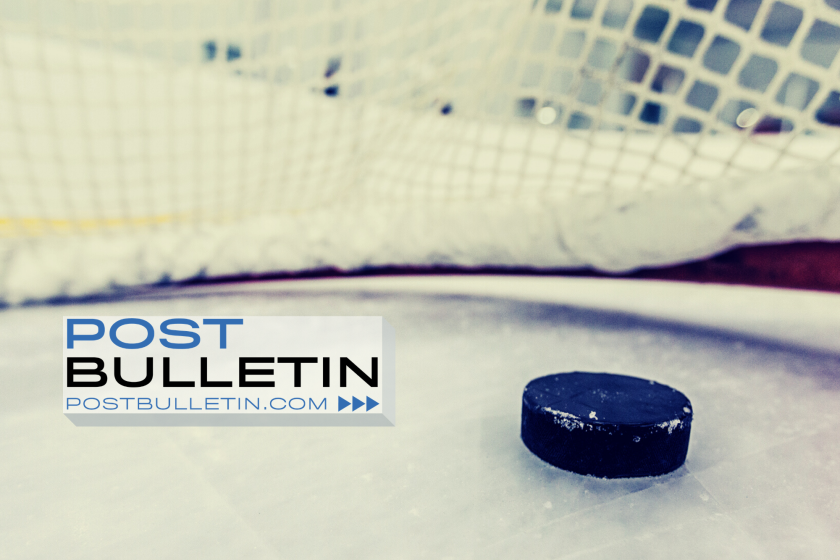 ROCHESTER — Grace Kober continued her outstanding play this season, but Big Nine Conference power Owatonna made it difficult for Rochester Mayo to generate much offense Tuesday night, as the Huskies earned a 3-0 win at Graham Arena.
Kober kept Mayo in the game throughout, stopping 53 of the 56 shots she faced, keeping the game scoreless for more than 24 minutes.
Molly Achterkirch scored twice in a span of 1 minute, 32 seconds midway through the second period to give the Huskies the lead for good. Samantha Bogen added a power-play goal with fewer than four minutes to play in the game to make it a 3-0 final.
Kober was excellent between the pipes once again, stopping 18 shots in the first period, 18 in the second and 17 in the third. She now has a 3.43 goals-against average and a .908 save percentage for the season.
Owatonna improved to 11-1-0 in the conference and 17-6-0 overall. Mayo (5-10-0 Big Nine, 6-15-0 overall) has two regular-season games remaining — Thursday at Mankato East (5:15 p.m.) and Saturday at home against Visitation (5 p.m.).
OWATONNA 3, MAYO 0
Owatonna 0-2-1 — 3
Mayo 0-0-0 — 0
Owatonna: Samantha Bogen 1 goal; Ava Stanchina 3 assists; Molly Achterkirch 2 goals; Kendra Bogen 1 assist; Ezra Oien 1 assist; Abby Vetsch 1 assist. Goalie: Leah Spencer 10 saves (10 shots).
Mayo: Goalie: Grace Kober 53 saves (56 shots).
Northfield 3, Dodge Co. 1
NORTHFIELD — Northfield controlled the play and the scoreboard in a battle of state-ranked girls hockey teams here Tuesday, holding off Dodge County 3-1 in a non-conference game at Northfield Ice Arena.
The Class AA No. 16-ranked Raiders scored twice in the first eight minutes of the second period to snap a scoreless tie and take the lead for good. Emerson Garlie scored 34 seconds into the second for a 1-0 Northfield lead, then Ayla Puppe scored a short-handed goal at the 7:32 mark.
Nora Carstensen scored the lone goal for Dodge County two minutes later, pulling the Wildcats within a goal, but they couldn't solve Raiders goalie Macy Mueller (12 saves) again.
Northfield's Garlie added a power-play goal with 5:29 to play to cap the scoring.
Ida Huber made 25 saves for the Wildcats, the No. 12-ranked team in Class A, in the loss.
Northfield improved to 17-6-0, while Dodge County dropped to 14-8-1 overall. The Wildcats host Park of Cottage Grove at 7 p.m. Friday.
NORTHFIELD 3, DODGE COUNTY 1
Dodge County 0-1-0 — 1
Northfield 0-2-1 — 3
Dodge County: Nora Carstensen 1 goal; Abby Simons 1 assist. Goalie: Ida Huber 25 saves (28 shots).
Northfield: Isabelle Stephes 1 assist; Ayla Puppe 1 goal, 1 assist; Grace McCoshen 1 assist; Emerson Garlie 2 goals. Goalie: Macy Mueller 12 saves (13 shots).
WINONA 4, AUSTIN 1
Austin 0-1-0 — 1
Winona 0-0-4 — 4
Austin: Maci Talamantes 1 goal; Sarah Wangen 1 assist; Kate Fox 1 assist. Goalie: Chloe Schaal 14 saves (17 shots).
Winona: Kasja Kovala 1 goal, 1 assist; Addison Burns 1 goal, 1 assist; Jordyn Werner 1 assist; Briar Rouleau 1 goal; Avery Engbrecht 1 goal, 1 assist; Aliya Gricius 1 assist. Goalie: Aliya Gricius 24 saves (25 shots).