Section 1 girls hockey playoff results for Wednesday, Feb. 8, 2023
A scoreboard of Wednesday's Section 1girls hockey games.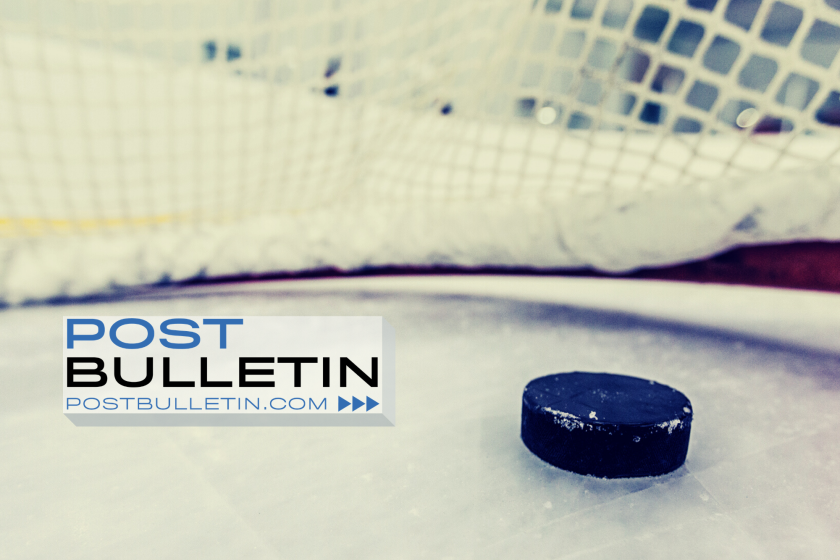 LAKEVILLE — Rochester Mayo's season came to an end here Tuesday as No. 2-seeded Lakeville North scored eight second-period goals en route to a 14-0 victory against No. 7-seeded Mayo in a Section 1AA girls hockey quarterfinal playoff game.
The Spartans' season ends at 6-17-1 overall. North improved to 19-7-0 and will host third-seeded Owatonna in a section semifinal game on Saturday.
North led 3-0 after one period and extended that lead to 11-0 after two. The Panthers leading scorer Addie Bowlby, who is committed to play at Division I Sacred Heart, had a monster game with six goals and two assists. Gracie Hanson also had an eight-point game for North, with a goal and seven assists.
Grace Kober (29 saves) and Alivia Haakenson (12 saves) split time in goal for Mayo.
Addison Oettinger made 2 saves in the win for the Panthers.
LAKEVILLE NORTH 14, MAYO 0
Mayo 0-0-0 — 0
North 3-8-3 — 14
No. 7 Mayo: Goalies: Grace Kober 29 saves (36 shots); Alivia Haakenson 12 saves (19 shots).
No. 2 Lakeville North: Anna Tomas 2 goals; Makayla Lee 4 assists; Gracie Hanson 1 goal, 7 assists; Greta Smith 3 assists; Ashley Wagenbach 1 goal, 2 assists; Hannah Weckman 1 goal, 3 assists; Shay Swanson 2 goals; Isabella Mayer 1 assist; Addie Bowlby 6 goals, 2 assists; Allison Abeln 1 goal; Alexa Ruppert 3 assists; Aliya Johnson 1 assist. Goalie: Addison Oettinger 2 saves (2 shots).
OWATONNA — Rochester Century/John Marshall scored first in a Section 1AA quarterfinal playoff girls hockey game here Wednesday night, but Owatonna responded by controlling play the rest of the game en route to an 8-2 win.
No. 3-seeded Owatonna (19-6-0) advances to Saturday's Section 1AA semifinal game at No. 2-seeded Lakeville North. No. 7 seed Century/JM's season comes to an end at 7-17-1.
Owatonna, the Big Nine Conference champion, won its 11th consecutive game and beat Century/JM for a third time this season. The Huskies won those three games by a combined score of 29-3.
Fiona Barry scored 3:51 into the game to give Century/JM an early 1-0 lead, but Owatonna responded by scoring the next five goals to take the lead for good.
Izzy Radel had a hat trick and an assist for the victorious Huskies. Samantha Bogen added a goal and three assists, and Ava Stanchina scored once.
Kailey Birkestrand scored the other goal for Century/JM. Abigail Conners made 51 saves for the Panthers in the loss; Mikayla Wilker stopped 8 of the 10 shots she faced for Owatonna.
OWATONNA 8, CENTURY/JM 2
Century/JM 1-1-0 — 2
Owatonna 2-3-3 — 8
No. 6 Century/JM: Fiona Barry 1 goal; Kailey Birkestrand 1 goal. Goalie: Abigail Conners 51 saves (59 shots).
No. 3 Owatonna: Izzy Radel 3 goals, 1 assist; Samantha Bogen 1 goal, 3 assists; Ava Stanchina 1 goal; Mady Simon 1 assist; Kaelyn Frear-Boerner 1 goal; Sarah Snitker 1 assist; Ezra Oien 1 assist; Abby Vetsch 1 goal; Macy Stanton 1 goal, 1 assist. Goalie: Mikayla Wilker 8 saves (10 shots).
Northfield 5, Farmington 1
NORTHFIELD — Defending Section 1AA girls hockey champion Northfield got off to a strong start in defense of its title, beating visiting Farmington 5-1 on Wednesday night. No. 4-seeded Northfield scored the first three goals of the game and outshot Northfield 30-22.
No. 5-seeded Farmington's season closed at 9-17-0. Northfield (19-7-0) beat the Tigers 2-0 in their regular-season matchup.
Northfield was led by University of Minnesota commit Ayla Puppe, who had a goal and two assists, as did eighth-grade forward Emma Peroutka.
Northfield plays at No. 1 seed Lakeville South in a section semifinal on Saturday.
NORTHFIELD 5, FARMINGTON 1
Farmington 0-0-1 — 1
Northfield 1-1-3 — 5
No. 5 Farmington: Morgan Mitchell 1 goal; MaKenna Kadrlik 1 assist. Goalie: Addison Moudry 13 saves (16 shots).
No. 4 Northfield: Ayla Puppe 1 goal, 2 assists; Grace McCoshen 1 assist; Emerson Garlie 1 goal, 1 assist; Tove Sorensen 1 goal; Emma Peroutka 1 goal, 2 assists; Mia Miller 1 goal, 1 assist; Keira Hauskins 1 assist; Macy Mueller 1 assist. Goalie: Macy Mueller 29 saves (30 shots).
WINONA — Winona scored three times in the second period to pull away for a 4-1 victory in a Section 1A girls hockey quarterfinal game Tuesday night.
The Winhawks (10-13-0) received two goals from Kasja Kovala and one each from Kelsi Rose and Asta Griggs.
Kovala got the Winhawks on the board 10:11 into the game. The score remained 1-0 Winona after one period.
Rose, Griggs and Kovala then scored in the final nine minutes of the second game to extend the Warriors lead to 4-0 after two.
Austin's Sarah Wangen added a goal in the third period to snap Winona's shutout attempt.
The Winhawks play at Dodge County at 7 p.m. Saturday in a Section 1A semifinal.
WINONA 4, AUSTIN 1
Austin 0-0-1 — 1
Winona 1-3-0 — 4
No. 5 Austin: Sarah Wangen 1 goal. Goalie: Chloe Schaal 28 saves (32 shots).
No. 4 Winona: Patience King-Henke 1 save; Kasja Kovala 2 goals, 1 assist; Jordyn Werner 1 assist; Ana Gomez 1 assist; Asta Griggs 1 goal, 1 assist; Kelsi Rose 1 goal. Goalie: Aliya Gricius 17 saves (18 shots).